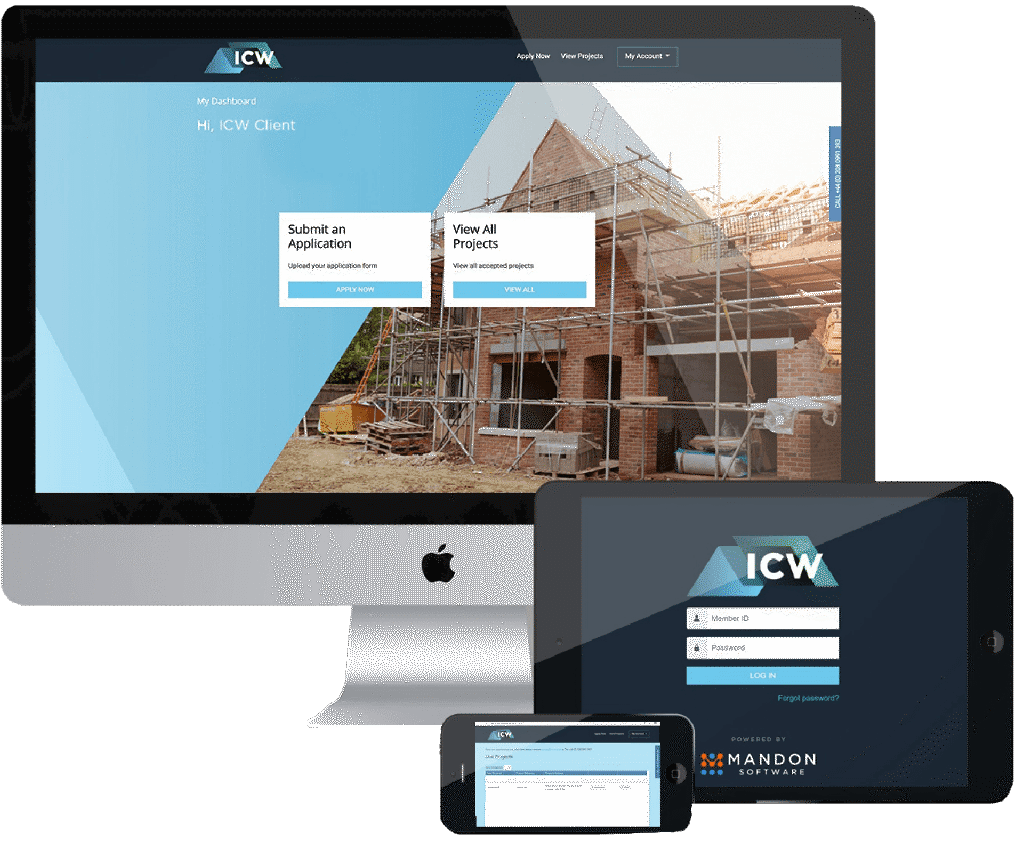 ICW Client
Portal
ICW Policy documents and information at your fingertips!
In order to continue to provide excellent customer service, the ICW client portal has been designed with clients in mind to provide project information at the click of a mouse.

With secure online access to warranty and site inspection information, clients will be able to manage site paperwork, view and update survey reports and book surveyor visits online at their convenience.
Secure
Secure online access to warranty and site inspection information 24/7.
Track projects
View and upload information and associated documents.
Certificates
Access and download certificates securely online.
Inspections
Request surveyor visits, view survey reports, update information and respond to any issues.
Quotes
Obtain new warranty quotations and retrieve details of existing quotations.
Benefits
01
Conveniently access your project information and documents in one place.
02
Collaborate and share project information securely with your team.
03
Easily access resources online at any time.
Access the portal
To register for the ICW client portal or to find out more, speak to your ICW account executive today. If you have already set up access to the ICW client portal but have forgotten your password, please click on the "forgot password" link on the portal login page.
For any further assistance please contact your account manager or email
portal@i-c-w.co.uk. For best performance, we recommend using the latest version of Google Chrome.