Perfectly tailored cover, every time
BROKERS AND
INTRODUCERS
With our comprehensive policies and professional service, join our community and feel the benefits enjoyed by each of our brokers and partners.
Contact Us
Why choose ICW?
Personal service and industry expertise are just some of the reasons why brokers choose ICW for their warranty requirements.
Competitive
Our bespoke warranties offer personalised cover for extremely competitive premiums.
Flexible
We tailor our warranties to an individual project to provide the right cover for the risks involved.
Credible
We have built a professional reputation based on experience, expertise and unrivalled customer service.
Want to know more?
To find out more about why you should choose ICW, download the brochure below.
Client Portal
In order to continue to provide excellent customer service, the ICW client portal has been designed with clients in mind to provide project information at the click of a mouse.
Login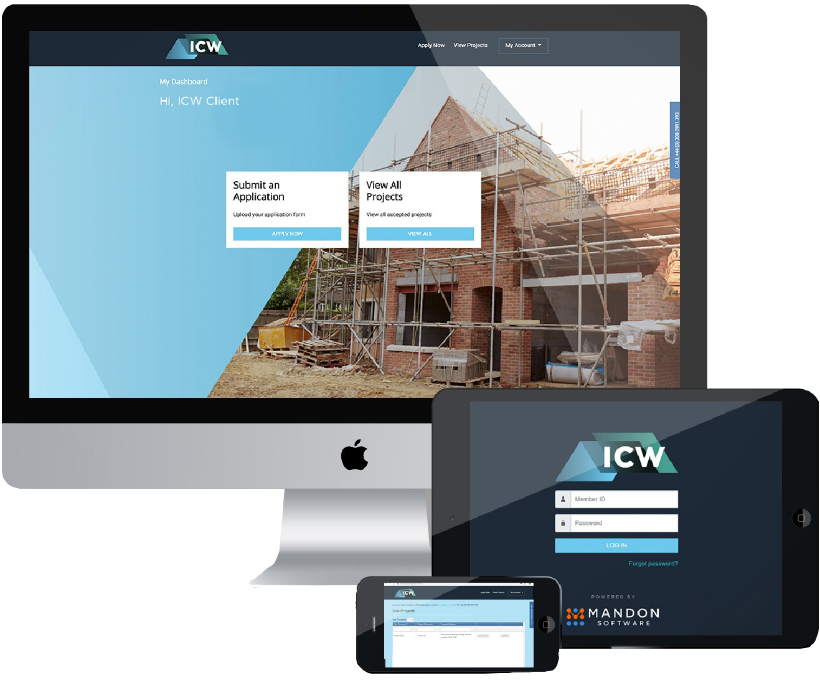 Get in touch
Complete the registration form and you will receive a unique registration number and details of the benefits available for our brokers and partners.